Pritzker continues to rule unilaterally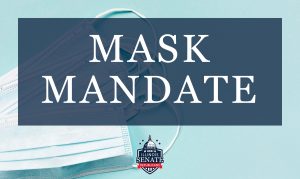 Since the Governor's announcement on August 4 of new Pre-K-12 mask mandates and mandatory vaccines for some classifications of state workers, my office has been flooded with phone calls and emails from angry constituents. Most are asking what I am going to do about the Governor's latest mandates and executive orders. Unfortunately, the courts have ruled that Governor Pritzker is within his rights to issue and extend these executive orders. But court rulings aside, it is inexcusable that the legislature is not being consulted before new executive orders and mandates are issued.
Throughout the pandemic, I have urged the Governor to include the legislative branch in decisions regarding COVID-19. Those calls for joint decision-making from my colleagues and me continue. But please understand, there are only three people who can call the legislature back into session: Governor Pritzker, Senate President Don Harmon, and House Speaker Chris Welch. Both Harmon and Welch seem perfectly content to allow the Governor to continue ruling via executive order.
I believe it is wrong to remove legislators from pandemic decision-making. By sidelining legislators, there is no opportunity for Illinoisans' voices to be heard through their elected Senators and Representatives. I will continue to push for legislative involvement in future COVID-19 decisions that affect our communities, and will continue to encourage our local schools, businesses and restaurants to make decisions as they are able that are in the best interests of those they serve, and which reflect local community values.
New law perpetuates failures of the FOID system
As you may recall, I recently penned an op-ed on the "Fix the FOID" bill, where I encouraged the Governor to veto the bill and ask legislators to send him legislation that actually addresses the root causes of gun violence without attacking the Second Amendment rights of lawful citizens. Those calls fell on deaf ears, because on August 2, the Governor signed House Bill 562 into law.
It continues to frustrate me when each new gun control bill does very little to address the root causes of gun violence and deaths in our state, while slowly increasing regulations and red tape for lawful gun owners.
House Bill 562, as approved and signed into law:
Does NOT increase penalties for repeat offenders
Does NOT address crimes committed by people not eligible for a FOID Card
Does NOT address gang violence
Does NOT address gun violence committed with guns obtained illegally
Does NOT immediately address FOID and CCL backlog problems
Most changes in HB 562 take effect Jan. 1, 2022 with the exception of the universal background checks, which will take effect in January 2024.
Local fire departments can apply for grants
The Office of the State Fire Marshal is currently accepting applications for a one-time Illinois Fire Department COVID Assistance Grant opportunity for eligible volunteer and combination fire departments. Applications are due by Aug. 13, and funds are expected to be awarded in October. For additional information, click here.
Illinois State Fairs scheduled for Springfield and DuQuoin
The Illinois State Fairs in Springfield and DuQuoin typically bring hundreds of thousands of people through their gates in celebration of agriculture, the state's number one employer and driver of the state's economy. The Fairs feature livestock shows, harness racing, carnival rides, a wide variety of live music and entertainers, and dozens of food and product vendors from across the state.
In Springfield, this year's Fair is set to run Aug. 12-22. Check out the Fair website at https://www2.illinois.gov/statefair/Pages/default.aspx for daily schedules, parking information, vendors, competitions, attractions, and Grandstand shows.
In DuQuoin, this year's State Fair is scheduled from Aug. 27 through Sept. 6. Check out the Fair website at https://www2.illinois.gov/sites/dsf/Pages/default.aspx for daily schedules, parking information, vendors, competitions, attractions, and Grandstand shows.
Senate Republican lawmakers and staffers will be talking with people from all over the state who are attending the Fairs to show their livestock or other farm products, or are participating in any of the many different activities and competitions during the 11-day events. Some of those interviews, pictures and updates will be posted on the Caucus website at https://www.ilsenategop.org/ and on the Caucus Facebook page at https://www.facebook.com/ILSenateGOP/ .