Downstate Ameren electric rates increase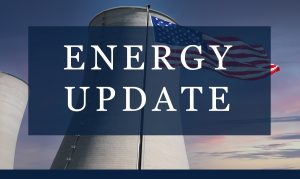 In the 32nd District, electricity is provided by Commonwealth Edison (ComEd). While ComEd customers have seen an increase in their bills, the increase we're seeing is nothing like what downstate consumers are experiencing. Downstate, where consumers rely on Ameren Illinois for energy, they are bracing for a more than 40% increase in electric rates. Not only will this rate increase lead to higher electric bills that customers can expect to see in late June/early July, but there will also be the potential for controlled outages and brownouts this summer. ComEd customers could also experience the rolling outages and brownouts.
Why are ComEd customers not experiencing the same sharp cost increases right now that downstate consumers are seeing? First of all, ComEd customers are already paying more on their bills for the nuclear plant subsidy due to the Pritzker Climate law (SB 2408) which passed in September of 2021. And for now, subsidies and rebates are in place to protect ComEd consumers. Unfortunately, those protections expire soon, and without further action to lock in future costs, ratepayers in this region will see big rate hikes as soon as this fall.
In Ameren's case, it recently received electric rate results from the regional grid operator (MISO), which include a staggering increase from $5/megawatt to $236/megawatt. It is this increase that will cause Ameren's electric rates to increase significantly.
Overall, the energy cost increase is a result of many factors, including power supply prices going up because of global market pressures and recent public policy that prioritized renewable energy (solar and wind)—which has resulted in many fossil fuel plants closing, creating a capacity shortage in the region that covers Ameren Illinois customers.
I am following the issue closely and will keep everyone apprised of developments through this newsletter.
Veterans Traveling Tribute Wall coming to Harvard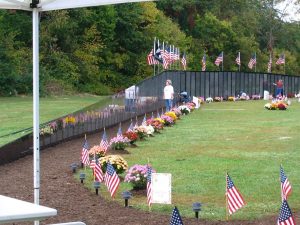 The entire American Veterans Traveling Tribute Wall – all 211 panels of it – is coming to Milky Way Park in Harvard this fall from Sept. 8-11, courtesy of the Harvard Chamber of Commerce & Industry. Please visit www.harvardchamber.com to learn more about this powerful display. They're also looking for volunteers to help – email info@harvcc.net if you're interested in helping.
Governor issues 28th disaster proclamation
Believe it or not, on Friday, June 3, Gov. Pritzker issued yet another COVID-19 disaster proclamation. It is the 28th disaster proclamation and 112th Executive Order since the pandemic began.
For more than two years, the Governor has exercised emergency powers by issuing Executive Orders to control nearly every aspect of the state's response to the COVID-19 pandemic. The Governor needs to allow the state's Legislature to be an equal partner in the decision-making process, which is why I cosponsored Senate Bill 103, which would require the state's Governor to request legislative approval from the General Assembly to reissue a disaster declaration after 30 days.
Unfortunately, the Governor's allies in the Legislature refused to even assign the bill to a committee for debate. Until the Majority Party decides to step in, it appears that the Governor will continue to issue disaster proclamations for the foreseeable future.
Biometric privacy settlements incoming for Illinois residents
In recent weeks, several Illinois residents have been receiving a check or direct deposit for $397 from a settlement fund set up last year after Facebook agreed to settle a class-action lawsuit alleging that the company violated the rights of Illinois residents.
Facebook was accused of breaking Illinois' Biometric Privacy Act (BIPA), which prohibits private sector companies and institutions from collecting biometric data from unsuspecting residents in the state or online. Under Illinois law, that data cannot be sold, transferred, or traded, and citizens are allowed to sue for alleged violations.
Now, new class-action lawsuits have begun to be filed against tech companies accused of violating BIPA, including one recently settled by Google. The tech giant has agreed to a $100 million payout and is required to provide users with a notice about the face grouping tool that triggered the lawsuit.
If you were an Illinois resident who appeared in a photo or video on Google Photos between May 1, 2015, and April 25, 2022, you have until September 24, 2022, to submit a claim on the settlement's website. According to the class-action notice, you can get anywhere between $200 and $400, depending on court-related expenses and how many people file a claim. The final approval hearing for the settlement will take place on September 28.