Wilcox offers petition to halt implementation of SAFE-T Act

When the Legislature passed the SAFE-T Act in the middle of the night during a Lame Duck session of the General Assembly in 2021, stakeholders and everyday Illinoisans were shut out of the process. The bill passed the Senate in a 32-23 vote, with zero Republicans voting in support of it.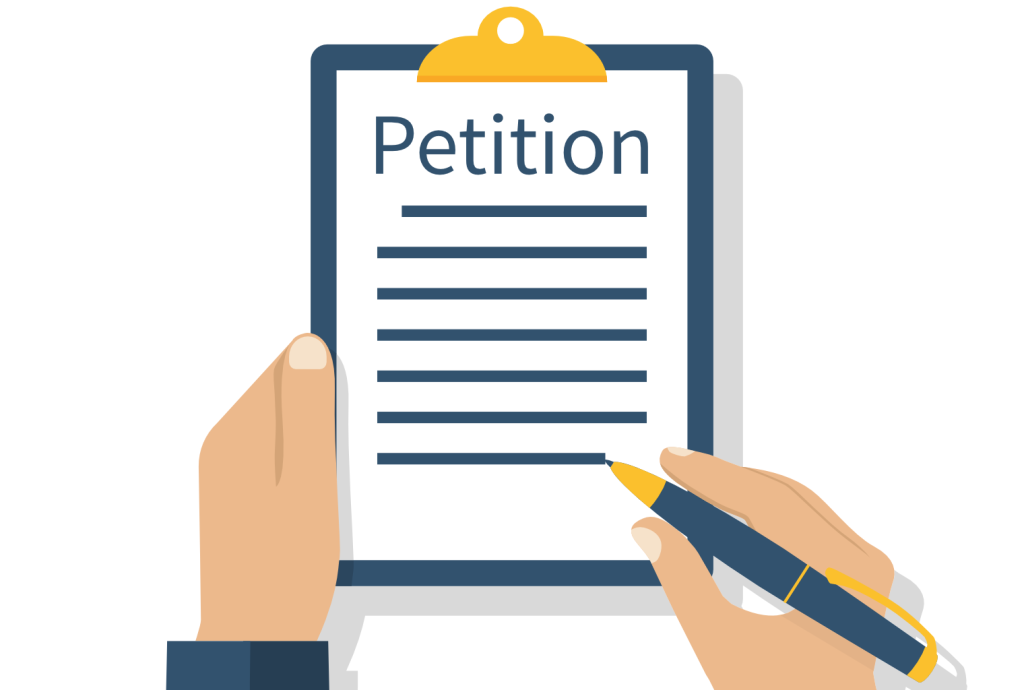 Since you were shut out of the process when the bill was rammed through the General Assembly, I'm offering every Illinois resident an opportunity to weigh in now on this controversial bill, with hopes that we can convince Senate and House Democrats to repeal this dangerous legislation. The plain fact is, the no cash bail provision of the Act makes our communities less safe and is a slap in the face to victims of violent crime. If you believe we need to scrap the SAFE-T Act and create criminal justice reform that does not jeopardize the safety of Illinois families, please sign my petition.
I hear almost daily from constituents who are worried about criminal offenses that will become "non-detainable" as of January 1, 2023. According to state's attorneys across the state, those offenses include horrible crimes like second-degree murder, arson, aggravated battery, kidnapping, burglary, robbery, intimidation, aggravated DUI, aggravating fleeing & eluding, drug offenses, threatening a public official, and drug-induced homicide could no longer meet the standard for pre-trial detention.
The Act isn't just dangerous— it's also sloppily written. In their rush to pass their bill during the waning hours of the 101st General Assembly, the SAFE-T Act includes timelines for initial court hearings that do not account for weekends or holidays. In order to be in compliance with the Act as written, court hearings will need to be held seven days a week, 365 days a year. This is just one of many sloppy errors within the legislation that need to be cleaned up. Trailer bill after trailer bill is not the answer. We need to repeal the Act and rewrite it so we can preserve the beneficial elements, like the use of body cameras, and eliminate portions that are not in the best interests of Illinois residents and crime victims.
Without legislative intervention, the SAFE-T Act takes effect across Illinois on January 1 of next year. Our only opportunity to repeal it prior to implementation comes during our upcoming veto session, which is scheduled for November 15, 16, 17, and November 29, 30, and December 1.
Wilcox event goes to the dogs at ShadowView Brewing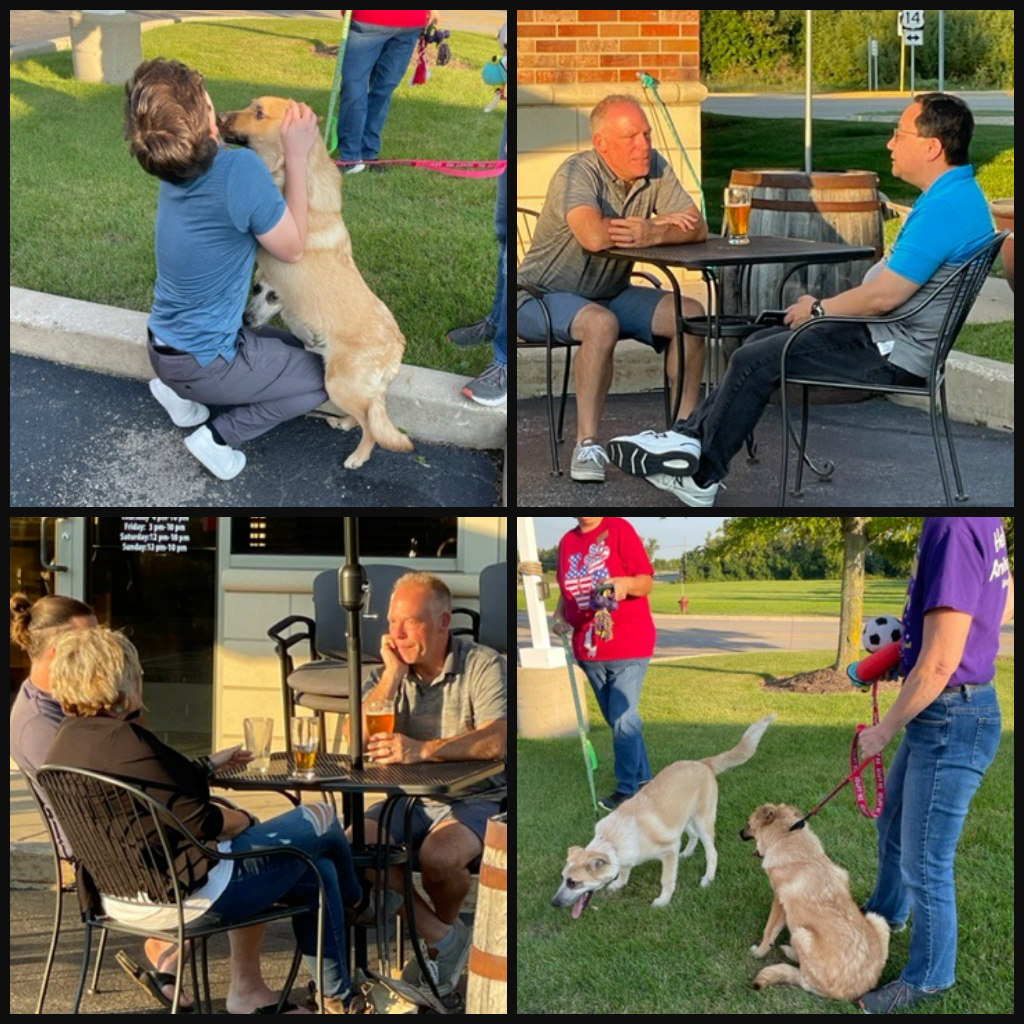 We had a great turnout on Thursday for my Barks & Brews event at ShadowView Brewing in Woodstock. Visitors were able to enjoy a craft brew and engage in casual conversations with their Senator, all while enjoying the company of dogs available for adoption from the Helping Paws Animal Shelter. By the end of the event, a few adoptions were in the works, and a good time was had by all!
I have always been a supportive voice of animal rescues and adoptions and know from experience that adopted pets make the very best additions to any family. Thank you to everyone who attended the Thursday event, and I hope to make this an annual event in the 32nd District!
Senior Fair set for September 16 at McHenry County College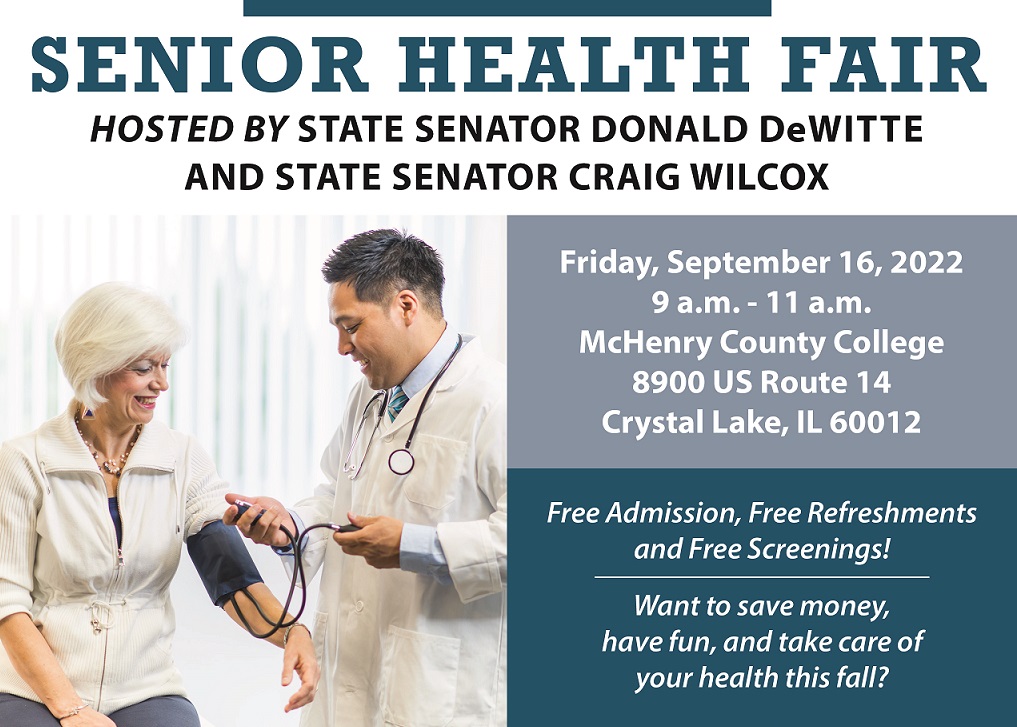 This week, on Friday, September 16, I'm partnering with nearby Senator Don DeWitte (R-St. Charles) for a Senior Fair that will be held at McHenry County College.
Senior Fair
Friday, September 16, 9:00-11:00 a.m.
McHenry County College
8900 U.S. Route 14
Crystal Lake
We co-hosted this same event last year at MCC and had a tremendous response, and I'm sure we will get a great turnout this year too. Please note that attendees should enter the MCC campus from the Route 14 entrance and park in Lot D. People should enter through the main doors for Building B.
Flu shots and free health screenings will be available, and those who attend can learn about alternative ways to lead a happier and healthier lifestyle. Admission is free and refreshments will be served.
Participants include (the list may change as additional vendors are added): Algonquin Township, Amedisys Home Health, Cedarhurst of Woodstock, Citizens Utility Board, ComEd, Comfort Keepers, Crystal Lake Park District, Crystal Lake Public Library, Cycle without Age of McHenry County, Encompass Health Rehab, Fair Oaks Healthcare Center, Greater Family Health, Humana Market Point, IL Attorney General, IL Department of Aging- Office of State Long Term Care Ombudsman, IL Department of Veterans Affairs, IL Secretary of State, IL Treasurer, IL Comptroller, Independence Health & Therapy, James A Lovell Federal Health Care Center, Village of Lake in the Hills, McHenry County Sheriff, McHenry Public Library, PACE Bus Service, Paxxon Healthcare, Prairie State Legal, Residences of Lake in the Hills, Senior Care Volunteer Network, Senior Lifestyle Solutions, Senior Services Associates/McHenry Township Senior Center in Johnsburg, SOAR of Dorr Township, The Heathers, The Pointe at Eastgate, Transitions Hospice, United Insurance Services, Veterans Assistance Commission of McHenry, Pathways to Hope, Senior Club of Lake in the Hills, Visiting Angels, Walgreens, Woodstock Public Library, Harvard Community Senior Center, Ardenrose, and Valley Hi Nursing Home.
For more information, please contact Hannah at hseaver@sgop.ilga.gov.
Lack of reform continues to plague downstate state-run mental health and developmental center 

Widespread abuse and neglect have been plaguing a southern Illinois state-run mental health and developmental center for years. A series of recent investigative news pieces, highlighting these systemic issues, found that little has been done to reform the facility. 
The Choate Mental Health and Developmental Center in Anna, Illinois, a 270-bed facility serving people with intellectual and developmental disabilities and mental illnesses, has had at least 26 employees arrested on felony charges over the last ten years. And since 2019, more than a dozen have had charges filed against them, including three administrators.
The arrests and charges stem from a range of mistreatment and accusations of whipping, choking, punching, and sexually assaulting residents. Most recently in 2022, an employee was charged for allegedly grabbing a nonverbal patient with the mental capacity of a 15-month-old by the neck and punching him in the back of the head. This case is still pending.
After years of accusations, charges, and arrests, the Illinois Department of Human Services, which is charged with overseeing the facility, failed to seriously address the poor conditions. It wasn't until just a few months ago that a plan was unveiled to begin taking steps to reform the facility. Yet, many of those reforms have yet to be implemented.
Senator Wilcox to host free seminar on maximizing college financial aid

The school year has just started, but for many high school seniors, the worries about how to pay for college have already begun. On Monday, September 19 I'm partnering with the Illinois Student Assistance Commission (ILAC) for a free online seminar on applying for federal and state student financial aid and options for repaying student loans. The one-hour webinar starts at 6:00 PM. The webinar is for current high school students and their parents, and current college students and their parents.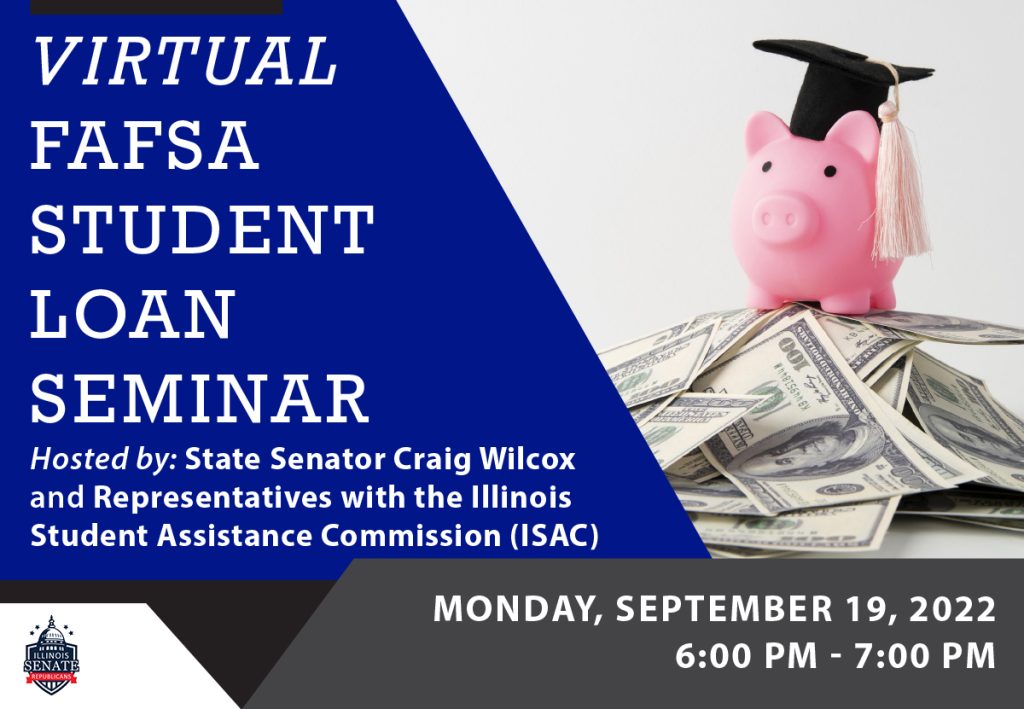 Specifically, the webinar outlines the financial aid process and provides insight on how financial aid works, how to apply for it, student eligibility, and how it can be used to help pay for college. It introduces the Free Application for Federal Student Aid (FAFSA) and the Alternative Application for Illinois Financial Aid, along with summarizing state and federal aid programs for undergraduate and graduate level students.
Registration is required, and information on how to join the webinar will be sent to registrants prior to the Sept. 19 event. To register, please visit: https://www.ilsenategop.org/sen_wilcox_fafsa_webinar.
For additional information about this free webinar or for assistance with registration, please contact Senator Wilcox's office at (815) 455-6330 or contact Ryan at rschwartz@sgop.ilga.gov.
Another child on DCFS radar dies
According to a CBS 2 report, another child on the radar of the troubled Illinois Department of Children and Family Services (DCFS) has died. This brings the number of child deaths under DCFS's watch to ten this year. This latest death was a 12-year-old boy.
The news comes on the heels of several other shocking and disturbing trends at the embattled agency, including the deaths of two of its employees, widespread wellness check failures, and a dozen court orders of contempt against DCFS Director Marc Smith for failing to properly place youth in care.
Despite these staggering failures, Governor Pritzker says he has complete confidence in Director Smith and has refused to remove him from the position.