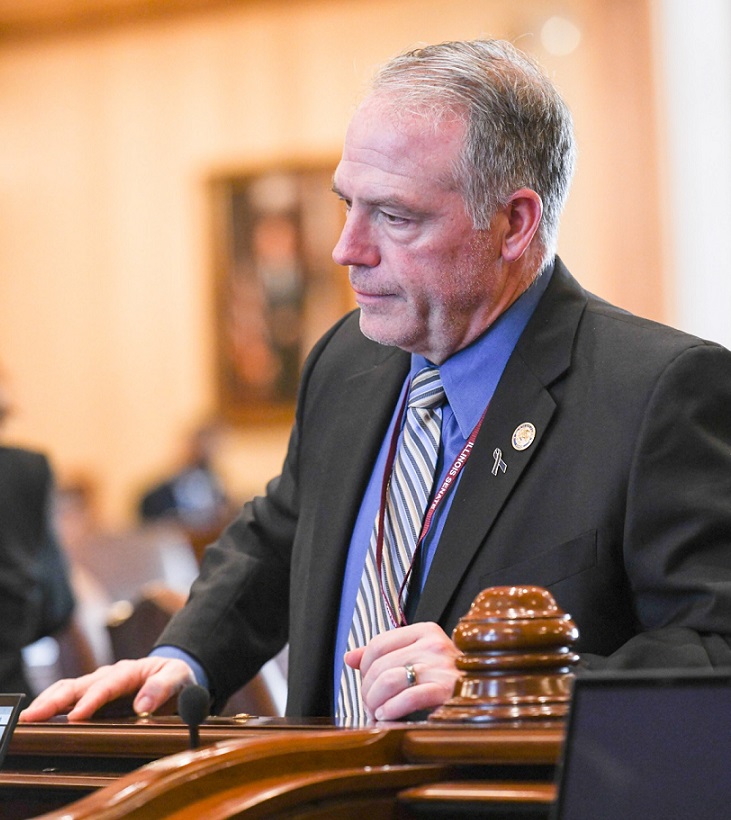 On Monday, Governor JB Pritzker signed five bills sponsored and/or supported by State Senator Craig Wilcox (R-McHenry) that expand protections for veterans, active-duty soldiers, and military dependents.
"The General Assembly took solid steps this year to improve the services provided to our veterans and their families," said Wilcox, the Republican Spokesperson for the Senate Veterans Affairs Committee. "Each of these bills helps our military heroes in different and important ways."
House Bill 0925 creates the "Veteran Service Organization State Charter Act," and lays out specific requirements organizations must meet in order to be considered state-chartered veterans service organizations. This is a voluntary process that includes demonstrating that an organization must be formed by and for veterans with a majority of board members who are veterans, alongside other financial and legal qualifications.
House Bill 3295 requires the military liaison for the Illinois Department of Financial and Professional Regulation (IDFPR) to notify service members' spouses of federal assistance programs to reimburse licensing fees when they apply to transfer a professional license to Illinois. Under federal law, military spouses may be reimbursed up to $1,000 for obtaining a professional license required when moving to a new state for military relocation. This includes exam and registration fees.
Senate Bill 1072 designates the "Honor and Remember Flag" as the specific symbol to acknowledge American servicemen and women who lost their lives in the line of duty. The flag was created by the father of Cpl. George 'Tony' Lutz II who was killed in action while on patrol in Fallujah, Iraq. The bill creates a mandate on public entities that would then be required to purchase the flag, which cost $55 each. Twenty other states officially recognize this flag.
House Bill 2856 amends the Vital Records Act by adding that the death certificate for an individual who has a history of military service may include or be amended to include whether or not a military service-related injury contributed to the cause of death. Having such a classification can expand and expedite access to benefits for the spouse or dependents of the deceased.
House Bill 3103 eases the process of obtaining a civil no-contact order of protection for victims and survivors of military sexual assault.
"It was an honor to help champion these bills that benefit Illinois veterans and their families," continued Wilcox. "As one of just two veterans in the Illinois Senate, it is a privilege to advocate for this important constituency in our state."