Wilcox Hosts Youth Advisory Council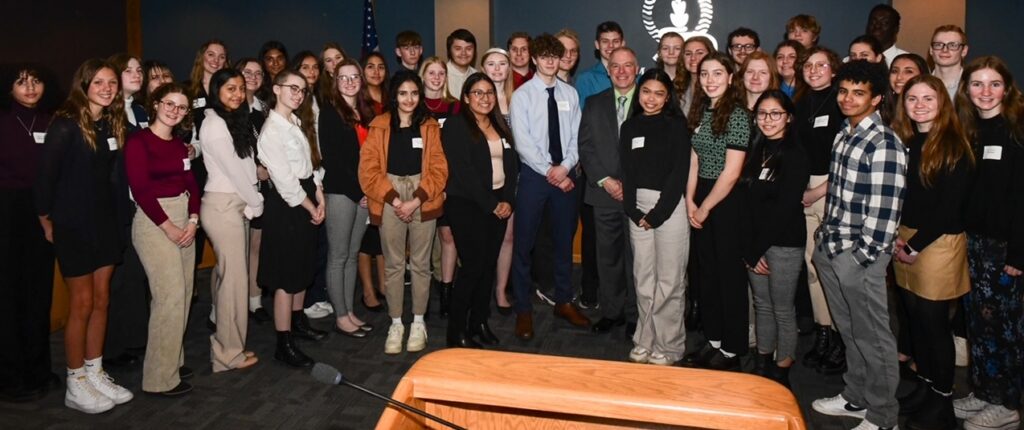 Last week it was my privilege to host high school students from across the 32nd District for my 32nd District Youth Advisory Council. A total of 46 students who were recommended for the program by teachers and school counselors attended the all-day event on April 4 at McHenry City Hall. Participating schools included Prairie Ridge High School, Woodstock High School, McHenry High School, Grant Community High School, Antioch High School, Johnsburg High School, and Woodstock North High School.

The group of students heard from three guest speakers who explained their path into different areas of public service, and each offered periods of Q and A for students. But the highlight of the day was a mock legislative session, where students were assigned various legislative roles, and they moved a school safety bill through a mock committee process.
It was a wonderful and engaging day, and the students brought great insights into conversations. This group has a bright future, and I cannot thank them enough for participating.
Illinois One of the Highest Tax Burdens in United States
A study released by the personal finance website WalletHub has determined that Illinois has the ninth highest overall tax burden on its residents. Breaking it down, Illinois ranks tenth in the country for highest property tax and is in the top half of states for individual income and total sales and excise tax burdens.
This study is based around the idea of tax burdens rather than tax rates. Tax rates can vary wildly depending on taxpayers' different circumstances, but tax burdens will reflect the amount of an individual's income that is paid in a variety of taxes. By looking at that percentage, it is easier to see the impact of taxes on the average person.
The WalletHub study showed that when accounting for property, individual income, and sales and excise tax rates, Illinois residents lose 9.3% of their personal income to taxes. This division means almost one hour's pay for every eight-hour work shift is being taken from Illinoisans when all taxes are accounted for. Unsurprisingly, this study also found a wide disparity between two groups of states. When averaged, Republican-led states have a significantly lower total tax burden than Democratic-led states.
Illinois' high tax burden coupled with record-high inflation are the major reasons that Senate Republicans are advocating for relief for Illinois families. Senate Republicans continue to push for passage of measures that would provide Illinoisans with savings on food, drugs, childcare, and energy costs. You can review the Senate Republican proposals here.
Abortion Bills Pass Through Illinois Senate Ahead of Bill Deadline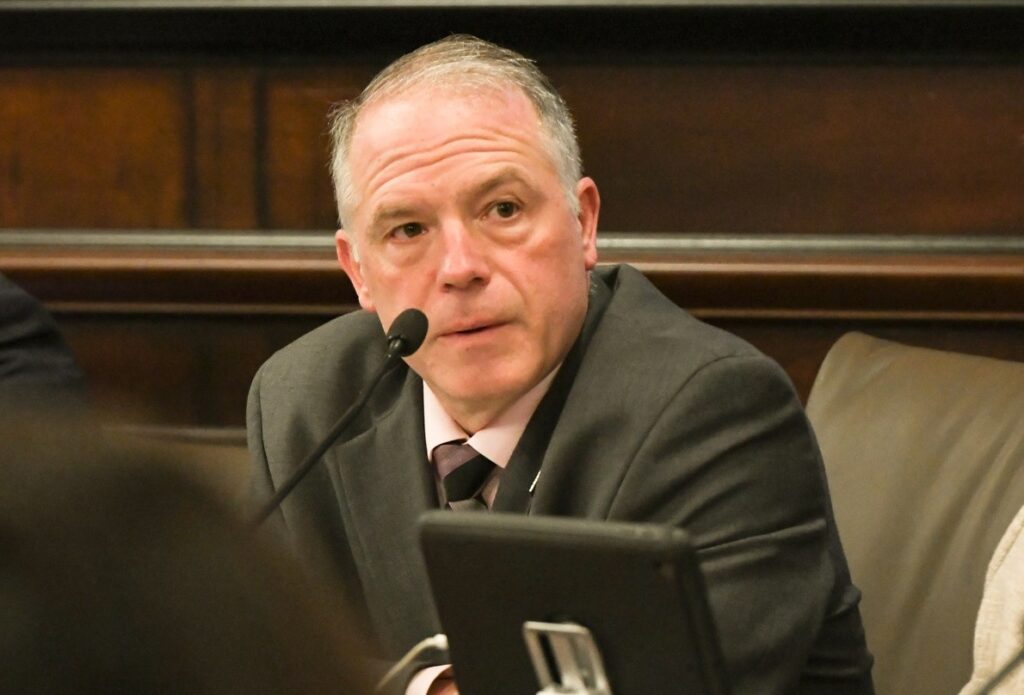 During the final days of March, two abortion bills advanced out of the Senate Chamber and are now pending in the House of Representatives. Senate Bill 1909 and Senate Bill 1344 were both passed in a vote of 36 to 19. Neither bill had Republican support.
Senate Bill 1909 prohibits pregnancy resource centers from engaging in so-called "deceptive practices" and makes the centers civilly liable for engaging in such acts. It also allows for any "aggrieved party" to sue the centers for violations of this act; however, an "aggrieved party" does not need to have been a client or patient of the center. While centers should never engage in deceptive practices, I believe that as written, the legislation opens the door to pro-abortion activists making false claims against these centers. Additionally, current statutes already provide the Attorney General with the ability to file cases involving deceptive practices.
Senate Bill 1344 Amendment 2 exempts the Abortion Care Clinical Training Program from Freedom of Information Act (FOIA) reporting requirements in an effort to protect the program from "targeting" and "harassment." As a general rule, I oppose limitations to FOIA, and believe in greater transparency in all areas of government.
Disaster Declaration Issued for Severe Weather Damages
All of Illinois has been experiencing a great deal of bad weather lately. In fact, over a recent four-day stretch, Illinois saw 22 tornadoes and several strong thunderstorms with high winds. Unfortunately, this weather brought with it property damage and, tragically, lost lives. As a result, the Governor recently issued a disaster proclamation to help provide some relief for communities.
A disaster proclamation enables the state to provide immediate assistance to the communities outlined in the proclamation, in this case including Boone, Crawford, DuPage, Marion, and Sangamon counties. Additionally, the Governor has also directed the Illinois Emergency Management Agency to coordinate a statewide response.