Legislature Reaches Halfway Point of 2023 Spring Session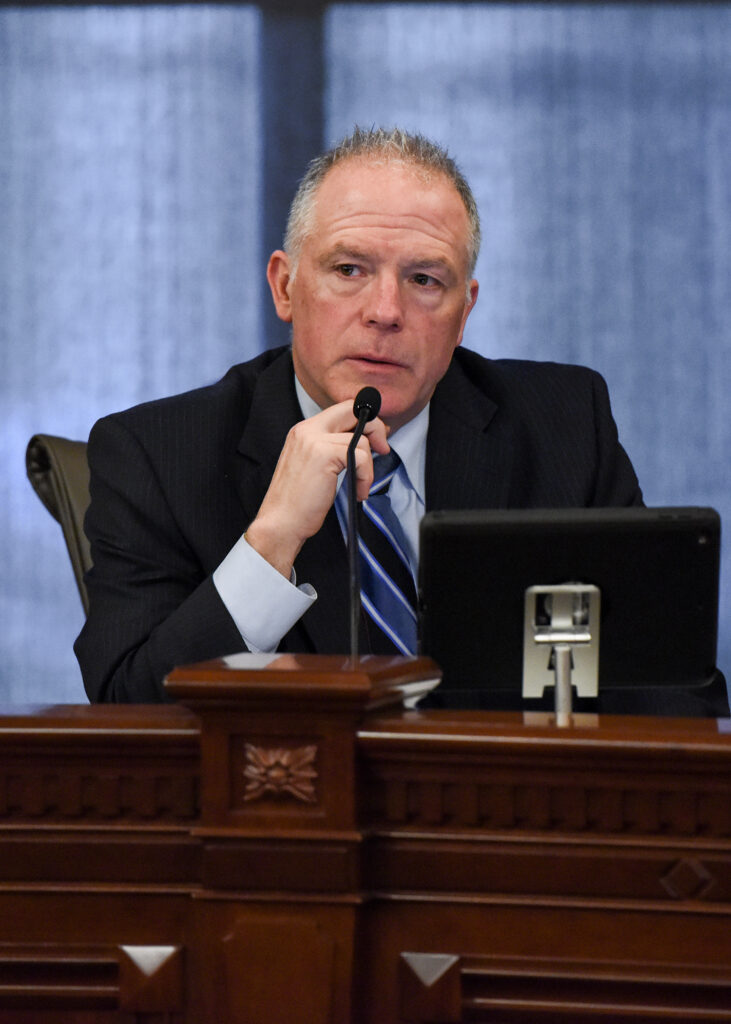 Last Friday marked the halfway point in the Legislature's Spring Session. By Friday, March 31, all Senate Bills that cleared a committee must have had a successful vote on the floor of the Senate to remain viable. Similar to the committee deadline for bills, procedural loopholes exist, but bills that passed in the Senate by this important deadline comprise the bulk of measures that are now being sent to the House of Representatives for their consideration.
Upon our adjournment on March 31st, all members of the General Assembly returned to their home districts, where we will be for two weeks. We return to Springfield on Tuesday, April 18, at which point bills that were successful in their chamber of origin move to the other chamber for committee hearings and floor votes.
The General Assembly is scheduled to adjourn the 2023 spring legislative session on Friday, May 19.
Senate Republicans Unveil "Cost of Living" Bill Package
Families and seniors throughout Illinois are finding it difficult to make ends meet as high inflation and other economic pressures impact their bottom line, which is why members of the Senate Republican Caucus are reinforcing their legislative priorities to provide much-needed relief for Illinoisans. On Thursday, members of our caucus launched four bills that offer solutions to the economic issues facing Illinoisans.
Last year, Democrats had a chance to provide permanent, meaningful financial relief to families. Instead, we left session with one-time, temporary gimmicks just ahead of a large General Election. Most of that 'relief' has already come and gone, yet families are arguably in an even worse financial spot than they were a year ago.
I am personally sponsoring a bill that would bring motorists substantive relief at the gas pump. My Senate Bill 271 would only require that sales tax be paid on gas until gas reaches a price of $2.86 per gallon. When gas prices exceed $2.86 per gallon, that higher portion of the cost of gas would be exempt from sales tax.
Another Senate Republican bill, Senate Bill 1150, makes the one-year state sales tax exemption for groceries (set to expire on June 30, 2023) permanent and also exempts prescription drugs and other medical devices from state sales tax beginning July 1, 2023.
In addition to families struggling with high gas prices and costs associated with putting food on the table, those with young children are also dealing with high childcare costs. Our Senate Bill 1151 would provide parents with a state tax credit equal to 25% of the federal tax credit for each qualifying child. Under the proposal, qualifying families would receive a tax credit of up to $500 per qualifying child when they file their state income taxes. This measure would make it more financially feasible for women to re-enter the workforce after having children without most of the paycheck being eaten up by childcare costs.
Senate Republicans are also offering Senate Bill 1152, which would increase Illinois' income tax exemption for seniors from $1,000 to $2,000.
'Back to Business' Grant Applications to Open
The State of Illinois is offering $175 million in recovery grants through the Back to Business (B2B) program. Through this program, businesses in three select categories that have been hardest hit by the pandemic will be able to apply for grants from April 5 through May 10. These three categories are restaurants, hotels, and creative arts organizations.
In total, $75 million will be available for the hotel grants, while $50 million will be available for restaurants and creative arts organizations respectively. Grants are wide-ranging, from $5,000 to $50,000 for restaurants, up to $1,500 per room for hotels, and $5,000 to $250,000 for creative arts organizations. Businesses in either the restaurant or creative arts categories will be awarded flexible spending to support losses; however, for those in the hotel category, 80 percent must be used for payroll-related costs with the remaining 20 percent being flexible spending.
More information about the program and the exact requirements to apply for the grants can be found on the Illinois Department of Commerce and Economic Opportunity's (DCEO) website. The DCEO has also compiled a list of more than 100 community navigators and their contact information for those looking for support or help in navigating the B2B application process. Additionally, there will be four different informational webinars hosted by the DCEO over the next weeks, more information is located on the DCEO's website.
IMA Announces Winner in Annual "Makers Madness" Contest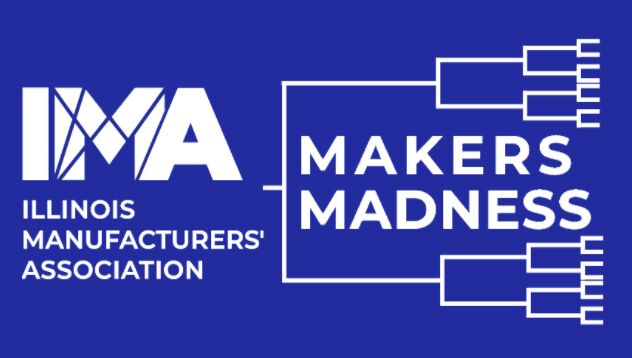 The Illinois Manufacturers' Association's (IMA) fourth annual Makers Madness contest has come to a close, with the Rosenberg Moon Habitat edging out nearly 250 other entries to be named 2023's "The Coolest Thing Made in Illinois." Manufactured by Ingersoll Machine Tools in Rockford, the 3D-printed polymer structure is designed to house humans on the moon. Built to house a crew of two people, the habitat is the world's tallest single-piece 3D printed polymer structure, with a height of 23 feet but a thickness of only 5 millimeters.
McHenry's Jessup Manufacturing Company advanced to the final 16 this year and has become a repeat high performer in this annual contest. This year Jessup showcased its Safety Track Recon adhesive.
More than 300,000 votes were cast in this year's contest, and other finalists for the 2023 title included the Drug Terminatormanufactured by Elastec in Carmi, a portable drug incinerator designed to help healthcare officials and law enforcement safely destroy prescription drugs or confiscated narcotics; 17th Street Barbecue Sauces produced by 17th Street Barbecue in Murphysboro, which come in various flavors and are made for use on ribs, chicken pulled pork and much more; and the 77GHz Radar for Driver's Assistance and Automated Driving made by Hella Electronics Corp in Flora, a compact sensor to assist drivers and improve road safety by giving drivers early warning of dangerous situations.