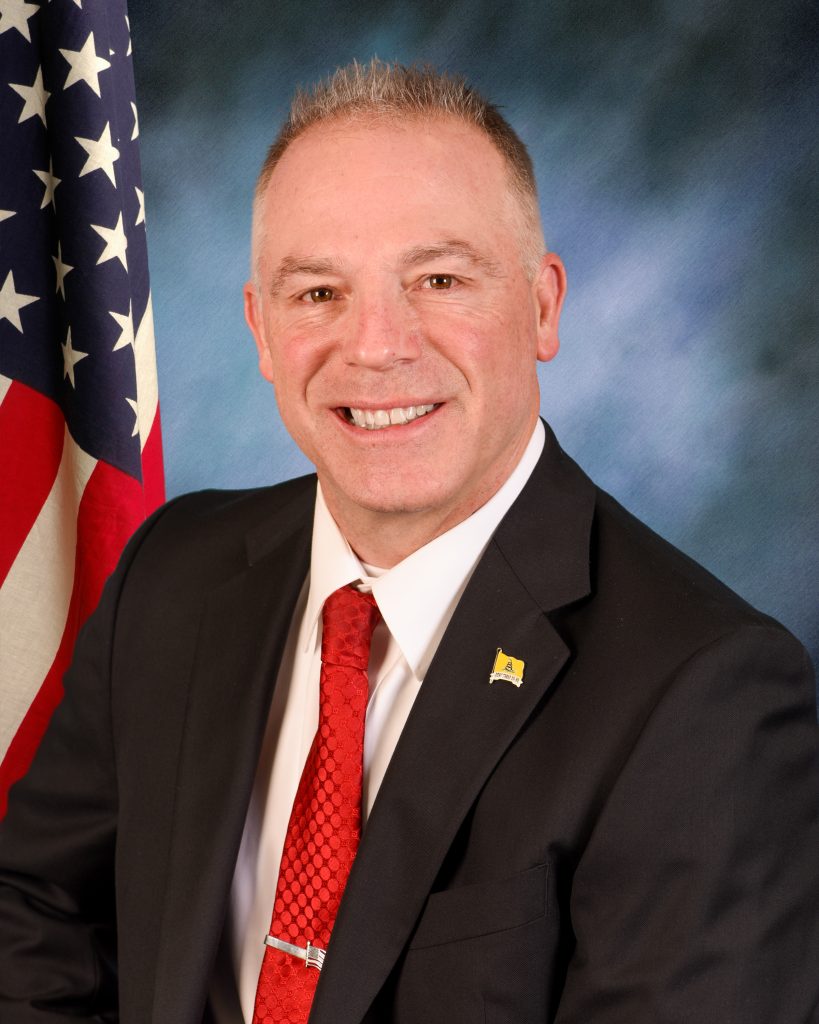 The following opinion piece was published in the Northwest Herald and other Shaw Media outlets on Tuesday, May 16:
Thursday, May 11 marked the official end of the COVID-19 health emergency. And while Illinoisans are pleased to know the days of masking, forced business closures, stay-home orders, and remote learning for schools are behind us, another element of the health emergency, Title 42, is also ending.
Title 42 is a provision that allowed the Centers for Disease Control (CDC) to expel or restrict the number of migrants entering the United States to help prevent the spread of the disease. Now that it's ending, hundreds of thousands of immigrants are already finding their way to border crossings, and the U.S. is preparing for a massive surge of non-citizens who wish to seek asylum in the United States.
At the same time, Illinois is getting major headlines for its one-of-a-kind program in the nation that provides undocumented immigrants 42 and older with free healthcare. This program has ballooned over the last few years. In Fiscal Year 2021, $67.3 million was allocated for a program serving those 65 and older, and in Fiscal Year 2022 that number grew to $188 million when the program was expanded to serve those ages 55 and up. For the current fiscal year, Fiscal Year 2023, the non-citizen free healthcare program was expanded even further to serve those ages 42 and older. The cost of providing free healthcare to non-citizens ages 42+ grew to a whopping $690 million, which exceeded anticipated costs for the program by $470 million.
As the Fiscal Year 2024 budget comes together, the cost of maintaining the 42+ free healthcare for non-citizens is estimated at a staggering $1.1 billion. However, legislation has been filed via Senate Bill 122 (Aquino, D-Chicago) to expand free healthcare for those in this country illegally to those aged 19 and older. This budget-busting measure is expected to cost $1.5 billion in its first year alone.
This yearly expansion of providing free healthcare to non-citizens is happening at the same time that Illinois has underfunded healthcare services for citizens who are developmentally disabled by over a half-billion dollars over the last three budget years ($525 million). It's time to reexamine budget priorities when those here illegally are getting a bigger slice of the Illinois budget pie than Illinois citizens living with developmental and other disabilities.
The Legislature is expected to adjourn on Friday, May 19, so budget discussions are in the final phase. Despite repeated requests by several of my colleagues and me that legislators get their priorities straight and ensure Illinois citizens first have the care and resources they need, the majority party is sending a pretty clear message of what is important to them. Sadly, taxpaying Illinois citizens that rely on state government for important services are not at the top of that list.