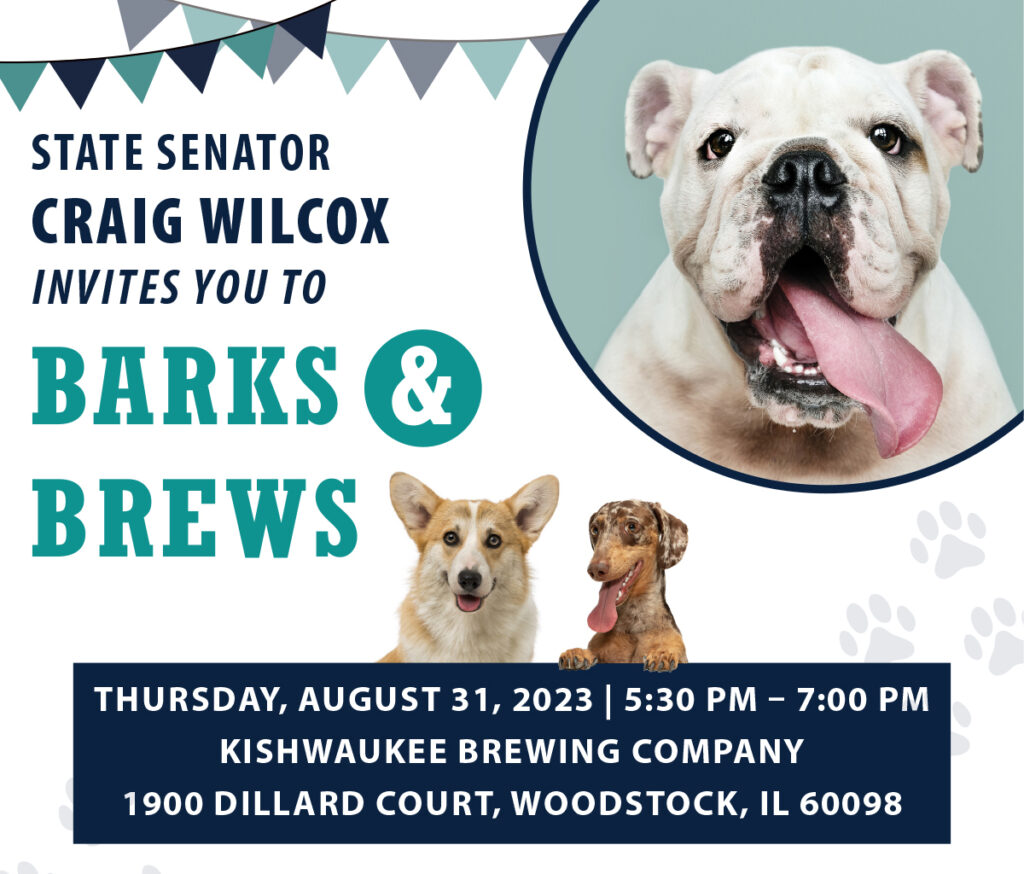 After hosting a successful dog adoption event last year, State Senator Craig Wilcox (R-McHenry) is preparing to host a second annual Barks & Brews event, to combine opportunities for constituents to meet with their state senator while enjoying craft beers and learning about the process of adopting a new four-legged friend from a local shelter. For the 2023 event, Senator Wilcox will be partnering with the Helping Paws Animal Shelter.
Senator Wilcox's Barks & Brews
Thursday, August 31
5:30 PM – 7:00 PM
Kishwaukee Brewing Company
1900 Dillard Court
Woodstock, IL
"I'm inviting my constituents to a laid-back evening of casual conversation where folks can talk with their Senator while enjoying one of Kishwaukee Brewing Company's famous craft beers," said Wilcox. "To make the evening even more enjoyable, representatives from Helping Paws Animal Shelter will be on hand to discuss the adoption process and help dogs and cats find their new forever homes."
Helping Paws Animal Shelter will have a group of dogs available for adoption at the event, and those who find a pet they would like to adopt can then set an appointment to complete the adoption process at the shelter. No same-day adoptions will be permitted.
"My dog Daisy is a rescue and I have always been an advocate for pet adoptions," added Wilcox. "I hope we are able to place several dogs through this collaborative event."
For additional information about this event, please contact Lori at lyates@sgop.ilga.gov.