In an effort to provide college-bound students, existing college students, and their families with current federal financial aid information, State Senators Dan McConchie (R-Hawthorn Woods) and Craig Wilcox (R-McHenry) are partnering with the Illinois Student Assistance Commission (ILAC) on Tuesday, September 19 for a free online seminar. The one-hour event outlines options for student financial aid and introduces the Free Application for Federal Student Aid (FAFSA). The webinar starts at 6:00 PM.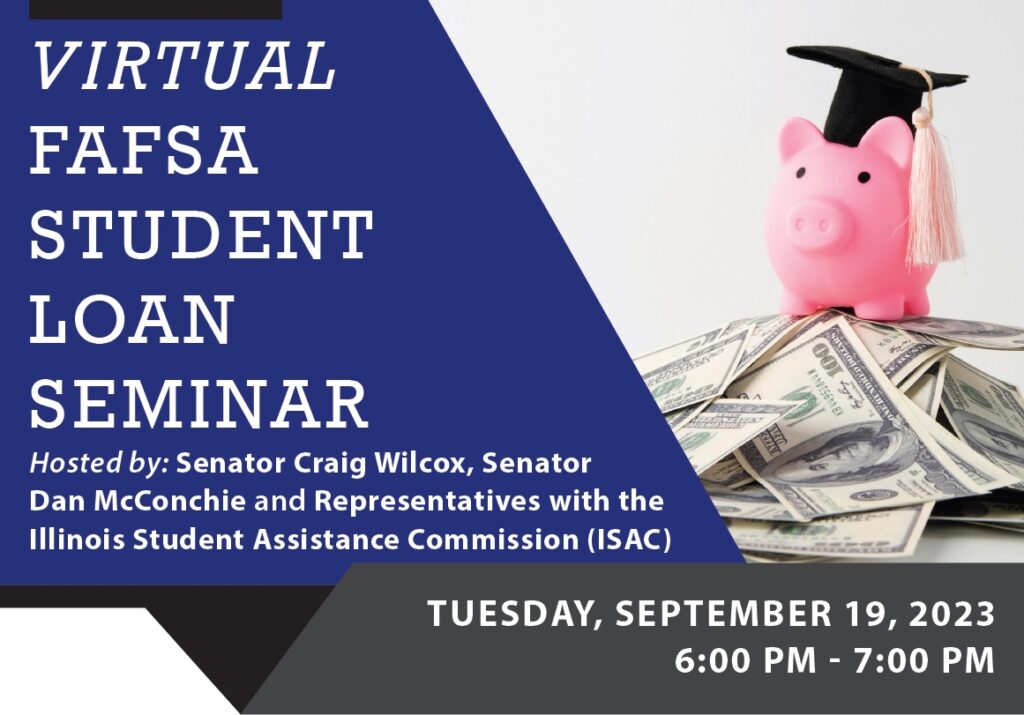 "This is a great opportunity for parents and students to gain helpful guidance in the process of college financial aid," said McConchie. "With rising college tuition rates, today's youth need to be as prepared as possible. This is a great opportunity to help guide those first steps in gaining access to as many financial resources as possible."
Specifically, the webinar outlines the financial aid process and provides insight into how financial aid works, how to apply for it, student eligibility, and how it can be used to help pay for college. It introduces the Free Application for Federal Student Aid (FAFSA) and the Alternative Application for Illinois Financial Aid, along with summarizing state and federal aid programs and other topics. A question and answer period will be included.
"Selecting a college can be a daunting task, and the cost of a college education can make the goal of completing a college degree seem unattainable," said Sen. Wilcox. "I would encourage all high school students exploring their post-high school education options, current college students looking to cut costs and their families to attend this online session where a great deal of beneficial information will be shared."
Registration is required, and information on how to join the webinar will be sent to registrants prior to the September 19 event. To receive additional information or to register, please email Hannah at hseaver@sgop.ilga.gov.