Counties within 32nd Senate District to lose approximately $10 million lost revenue from cash bonds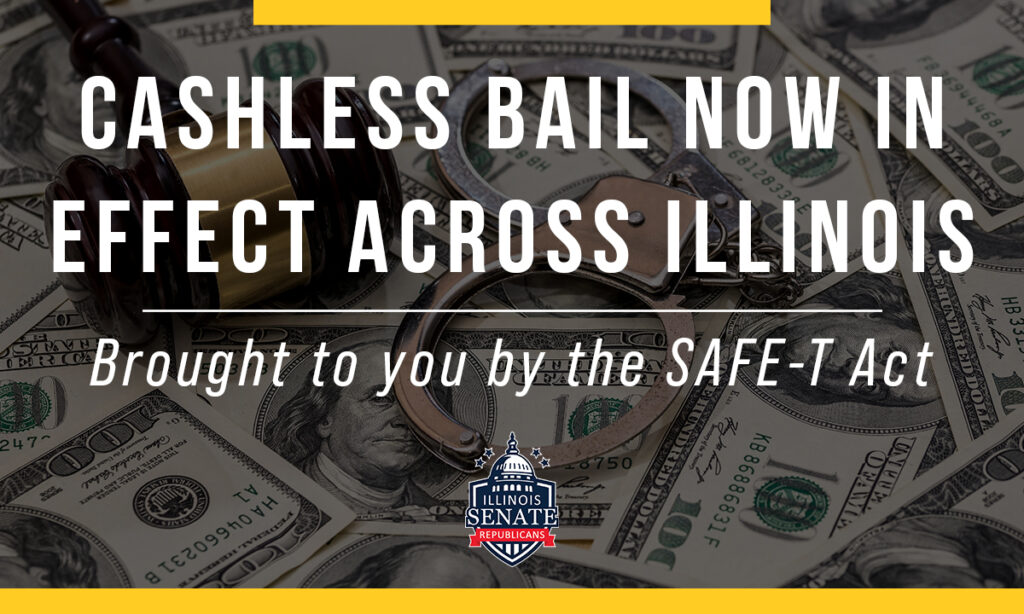 The elimination of cash bail, a key component of the SAFE-T Act officially takes effect today, September 18. Among other things, the SAFE T Act creates a standard that all defendants are presumed eligible for pretrial release. State's Attorneys must petition the court to even start the process of trying to hold a defendant behind bars pending trial. It also completely eliminates a judge's ability to require a defendant to post cash bail as a condition of pre-trial release.
Based on bond (cash bail) payments from 2021, the counties within the 32nd Senate District, McHenry and Lake, will lose roughly $10 million when cash bonds are not collected. Here is the amount of cash bond that was paid by each county in 2021:
McHenry: $2,263,646
Lake: $7,743,224
The loss of bond revenue does not fully reflect how much the SAFE-T will cost counties, as other factors also play into that, such as hiring more staff and judges to fulfill the 48-hour hold/release hearing requirement.
When the SAFE-T Act was approved on the final day of the 2021 lame-duck session, those who supported it (I opposed it) completely ignored the financial hit on local court systems that are now going to have to make up that revenue on their own. Leaving a gap in funding for local courts and critical victims' services could soon force counties to reduce services, raise taxes, or both.
Lawmakers must address this issue during the upcoming fall veto session to make sure Illinois' local court systems have the financial resources they need and that victims can continue to receive the support they deserve. Transferring that financial burden to taxpayers is unacceptable.
As "no cash bail" provisions of the law take effect statewide, Illinois becomes the first state in the nation to do away with the system completely. There have already been three "fix-up" trailer bills to the SAFE-T Act, and I have no doubt there will be additional trailer bills as unintended consequences are realized.
Wilcox hosts successful "Conversations Untapped;" Looks Ahead to Student Financial Aid Webinar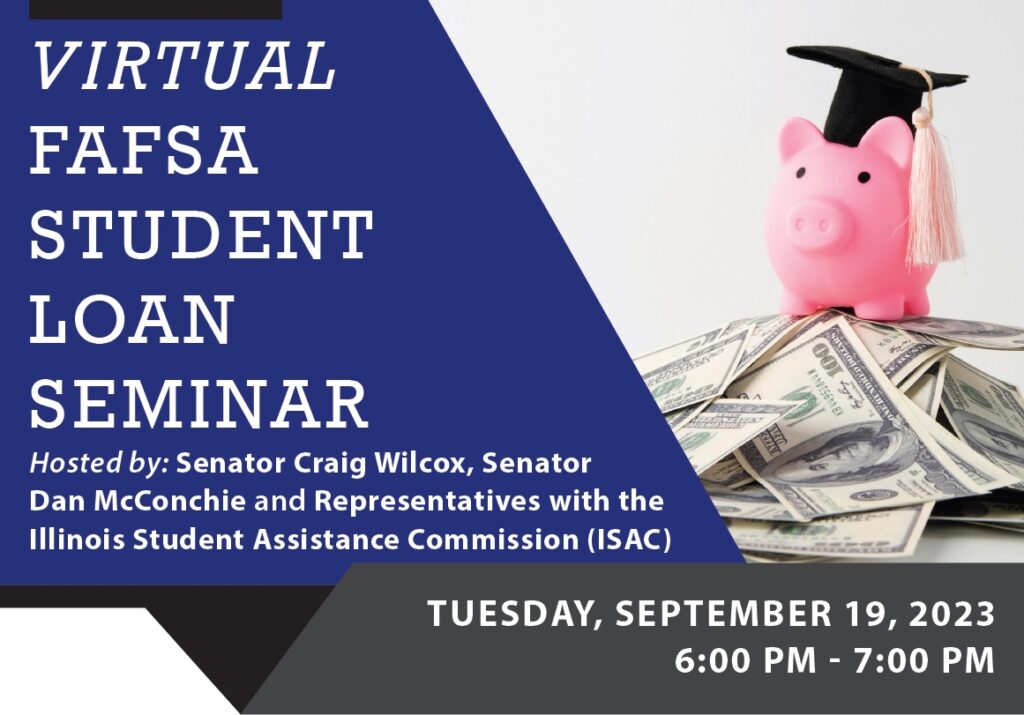 Thank you to everyone who came out to my first of three Conversations Untapped events last week. It was held at Cary Ale House & Brewing Company. We had a great turnout and it was nice to see some old friends and make some new ones.
Looking ahead, this week I am partnering with Senator Dan McConchie and the IL Student Assistance Commission (ISAC) for a free online seminar on applying for federal and state student financial aid and options for repaying student loans. A question and answer period will be provided.
Selecting a college can be a daunting task, and the cost of a college education can make the goal of completing a college degree seem unattainable. If you have a college student or a high school student exploring their post-high school education options, I would like to personally invite you and your student to attend this online event.
Virtual FASA Student Loan Seminar
Tuesday, September 19
6:00-7:00 PM
Again, this event is tailored for current college students, high school students exploring their collegiate options, and families that want to learn more about available financial aid.
Specifically, the webinar outlines the financial aid process and provides insight on how financial aid works, how to apply for it, student eligibility, and how it can be used to help pay for college. It introduces the Free Application for Federal Student Aid (FAFSA) and the Alternative Application for Illinois Financial Aid, along with summarizing state and federal aid programs and other topics
Registration is required, and information on how to join the webinar will be sent to registrants prior to the September 19 event. To receive additional information or to register, email Hannah at hseaver@sgop.ilga.gov.
Additional upcoming events include: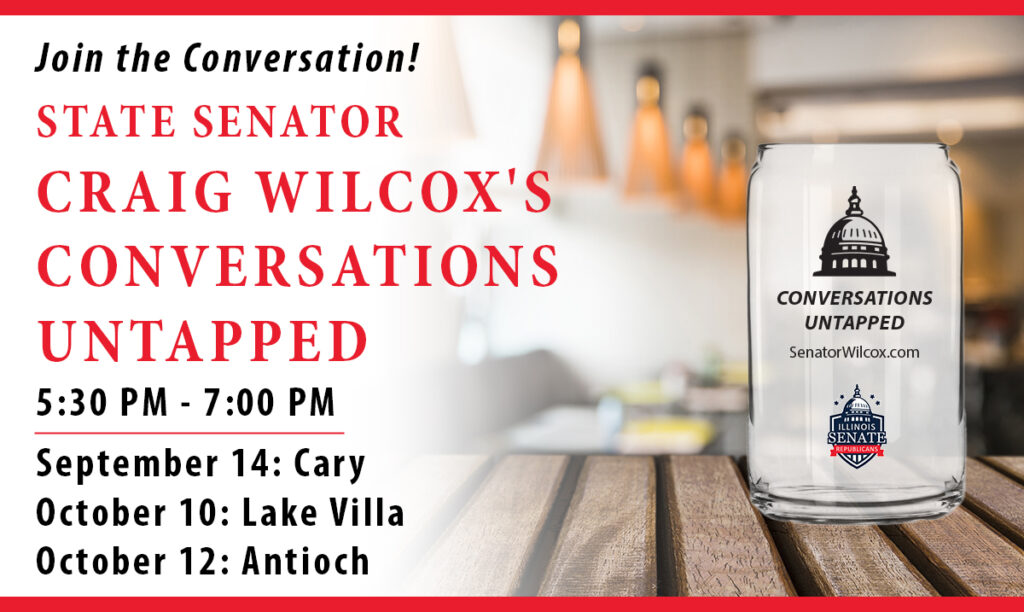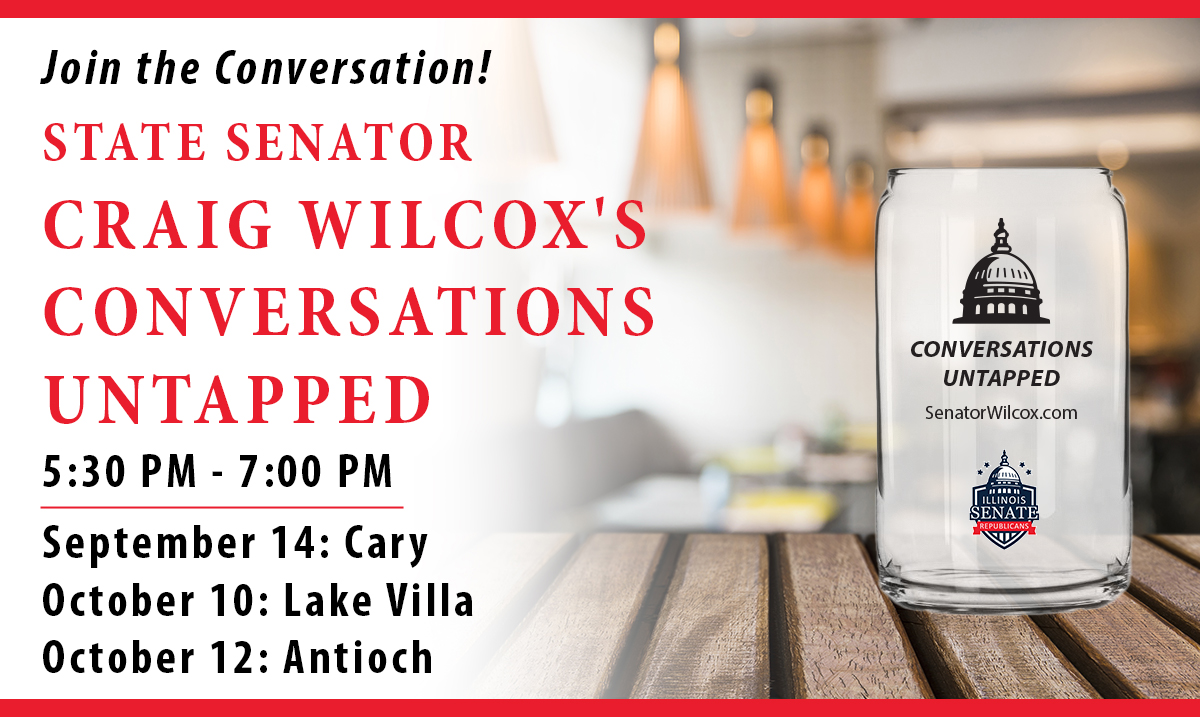 October 10, Conversations Untapped: 5:30 PM-7:00 PM, Timothy O'Toole's Pub, 10 W. Grand Avenue, Lake Villa

October 12, Conversations Untapped: 5:30 PM- 7:00 PM, Rivalry Alehouse, 945 Main Street, Antioch

October 17, Senior Fair: 10:00 AM-12:00 Noon, Grand Oaks Recreation Center, 1401 IL Route 176, Crystal Lake
Dialing 988 offers help for individuals in crisis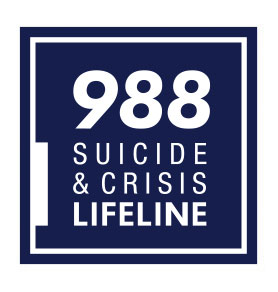 September 10-16 was National Suicide Prevention Week, and individuals in crisis can now call or text the 988 Suicide & Crisis Lifeline at any time to connect with a trained crisis counselor.
As of July 16, 2022, all calls and text messages to "988" route to a 988 Suicide & Crisis Lifeline call center, which provides free and confidential support for people in distress 24 hours per day and seven days per week. You can learn more about the 988 hotline here.
National Suicide Prevention Week is an annual campaign to inform and engage health professionals and the public about suicide prevention and warning signs of suicide.
IL State Police encourages traffic safety during harvest season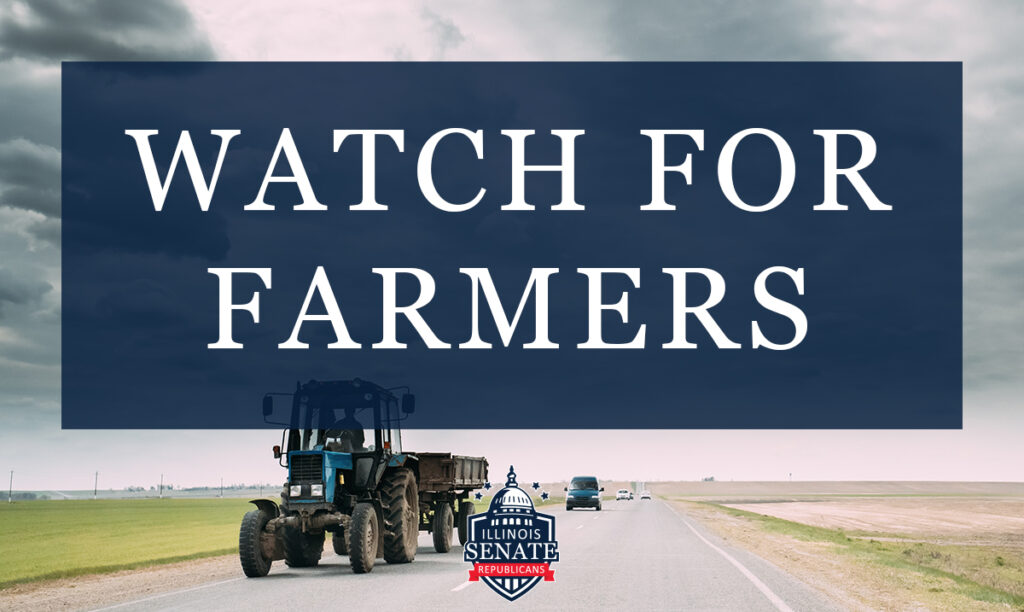 National Farm Safety and Health Week begins September 17, and the Illinois State Police (ISP) is reminding motorists and farmers about traffic safety during the fall harvest season, which typically begins in early September and can last into November.
As farmers are traveling between fields, ISP is asking motorists and farmers to share the road to help reduce crashes involving tractors, implements, and other farm equipment.
ISP is encouraging motorists to:
Allow extra travel time during harvest season.
Don't pass until it's safe and legal to do so.
Use extra caution around tractors and slow-moving vehicles.
Adjust to a greater following distance to increase sight lines when following behind wide, slow-moving vehicles.
Nominate outstanding school personnel
The Illinois State Board of Education (ISBE) wants to know more about outstanding educators, administrators, or school professionals.
ISBE will be accepting applications until Oct. 15 for the 2024 Those Who Excel & Teacher of the Year Awards.
Awards are presented in seven categories: classroom teachers, early career educators (teachers 1-4 years), school administrators, student support personnel, educational service personnel, community volunteers, and teams.
Illinois State Fair sets attendance records
According to the Illinois Department of Agriculture, the 2023 Illinois State Fair in Springfield saw more than 700,000 attendees during the 11-day event, which the Department says sets the new record.
The Department also announced the Fair had the second-highest number of Grandstand tickets sold in the last five years, and record-breaking carnival revenue ($1.58 million).
Planning is now under way for the 2024 Illinois State Fair, which is scheduled to run August 8-18.