New DCFS Audit Shows Alarming Problems Still Persist 
A new report released by the Auditor General shows problems within the Illinois Department of Children and Family Services (DCFS) still persist despite several calls from Senate Republicans to overhaul and reform the broken agency.
The audit, released on September 26th, revealed that the department repeatedly failed to immediately report evidence of abuse and/or accusations of abuse to state's attorneys and other officials. The audit also specifically called out "misstatements" that it said were "both material and pervasive."
Despite numerous promises from the Governor to improve the situation at DCFS, the most recent findings show an increase in the number of areas where the agency was found to be noncompliant to a total of 33, with 23 findings repeated from previous audits.
On top of numerous scathing audits and reports on DCFS, the agency and its director have also been found in contempt of court multiple times for failing to properly place children. So far, Governor Pritzker has stood by the embattled director of the agency.   The continued issues with DCFS are infuriating, as the agency is tasked with protecting the most vulnerable children and families in Illinois. In response to the audit, I renew my call for the Governor to take significant steps to overhaul the agency before any further tragedies strike. 
Congressional Committee Holds Hearing on Chicago Crime 
Members of the U.S. House Judiciary Committee met in Chicago last week to discuss rising crime in the Windy City.
The committee, hosted by the Fraternal Order of Police, brought congressional members in to hear testimony from crime victims and retired officers including, retired Chicago Police Officer Carlos Yanez Jr., retired Chicago Police Department Lt. John Garrido, and Gianno Caldwell, whose brother was murdered last year.
Members of the committee heard their testimony and asked questions relating to policies and statistics involving crime, as well as the potential negative impact of the SAFE-T Act on police departments.
Committee Chairman Jim Jordan says the forum was the second stop in a series called "Violent Crime in Major Urban Areas." During the hearing, he noted that Chicago has led the nation in the number of homicide cases for the past 11 years.  
Upcoming events in the 32nd District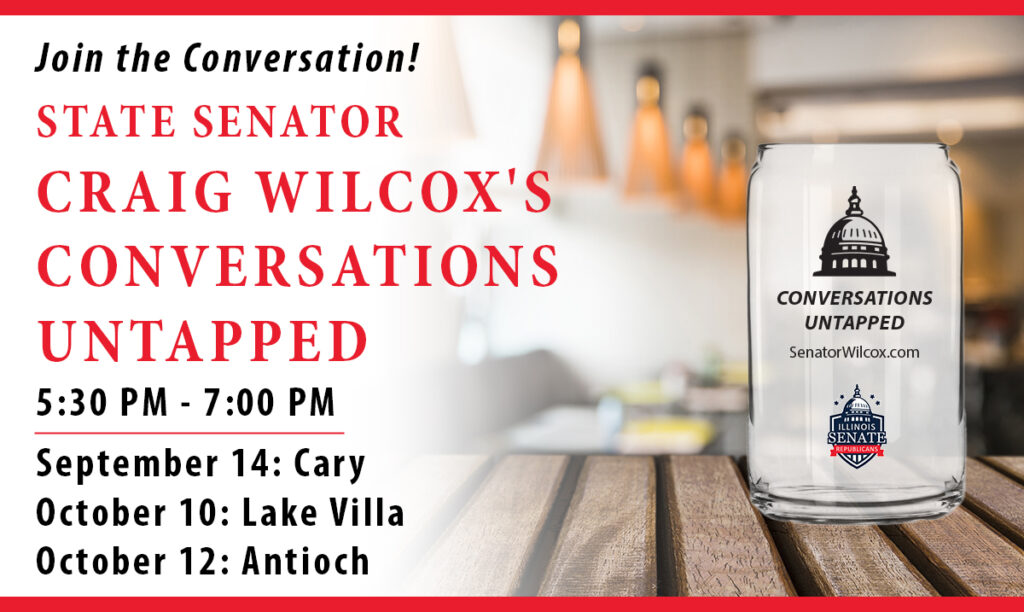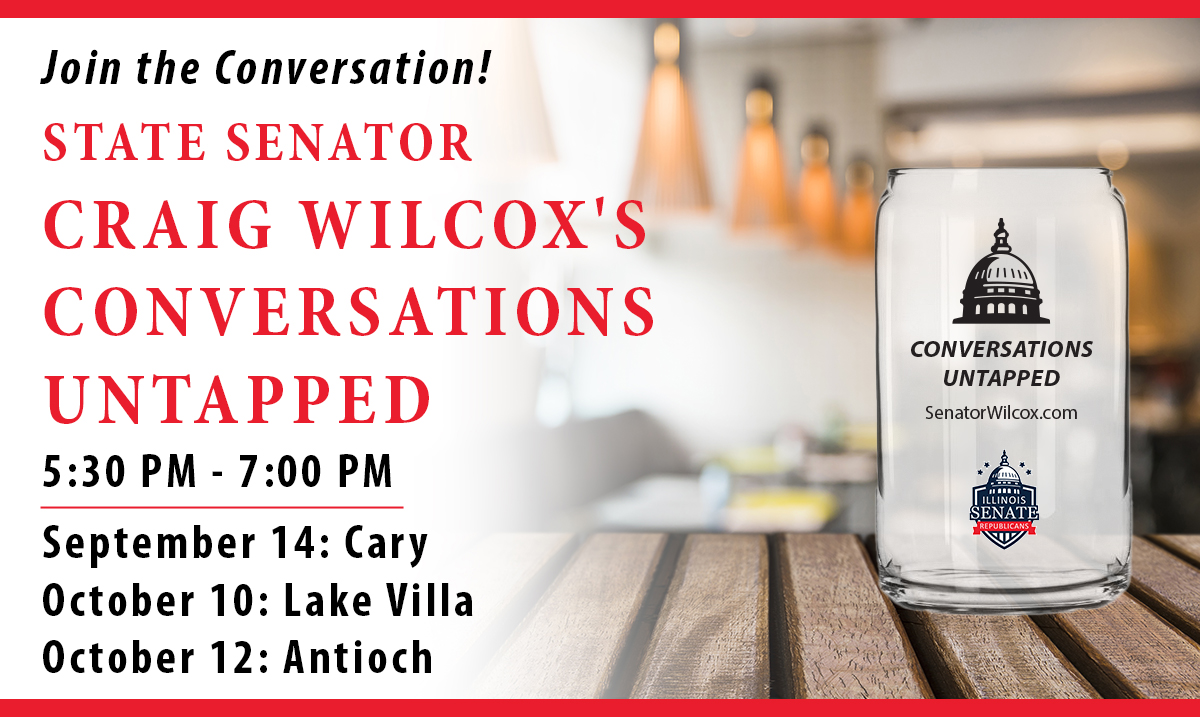 Events in the 32nd District continue in October, with three more outreach events, which include:

October 10, Conversations Untapped: 5:30 PM-7:00 PM, Timothy O'Toole's Pub, 10 W. Grand Avenue, Lake Villa


October 12, Conversations Untapped: 5:30 PM- 7:00 PM, Rivalry Alehouse, 945 Main Street, Antioch


October 17, Senior Fair: 10:00 AM-12:00 Noon, Grand Oaks Recreation Center, 1401 IL Route 176, Crystal Lake
Applications for Illinois' Electric Vehicle Rebate Program Open Soon 
The Illinois Environmental Protection Agency will soon start incentivizing the purchase of electric vehicles with cash.
Starting November 1st, state residents can earn up to a $4,000 rebate for the purchase of an all-electric vehicle or a $1,500 rebate for the purchase of an all-electric motorcycle.
Applicants must apply for the rebate within 90 days of a vehicle's purchase. The next application period will run from November 1, 2023, to January 31, 2024, or until funding runs out.  
For a list of eligibility requirements for the rebate, click here. The application and instructions will also be included on the listed website starting October 18, 2023.  
Illinois Continues to Lead the Nation in Pumpkin Production 
With the official welcome of fall on September 23rd, many households are already putting up their Halloween decorations. Typically, that means a lot of pumpkins, and luckily the Land of Lincoln continues to lead the nation in pumpkin production.
According to the USDA, in 2021 Illinois harvested more than twice as many pumpkin acres as any other top state, at 15,900 acres.
Illinois is home to two major pumpkin processors, including Nestle Libby in Morton and Seneca Foods in Princeville, Illinois, who produce over 85 percent of canned pumpkins sold across the US.
The top 10 pumpkin-producing counties in Illinois are Tazewell, Kankakee, Mason, Logan, Will, Marshall, Kane, Pike, Carroll, and Woodford.