After a very successful event in Cary last month, State Senator Craig Wilcox (R-McHenry) is hosting two more Conversations Untapped events during the month of October.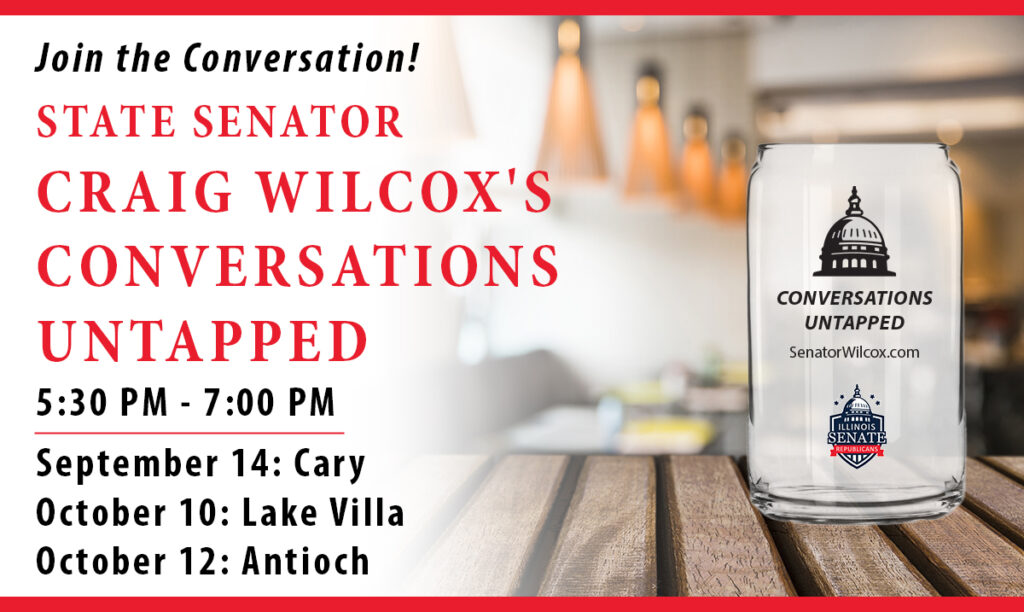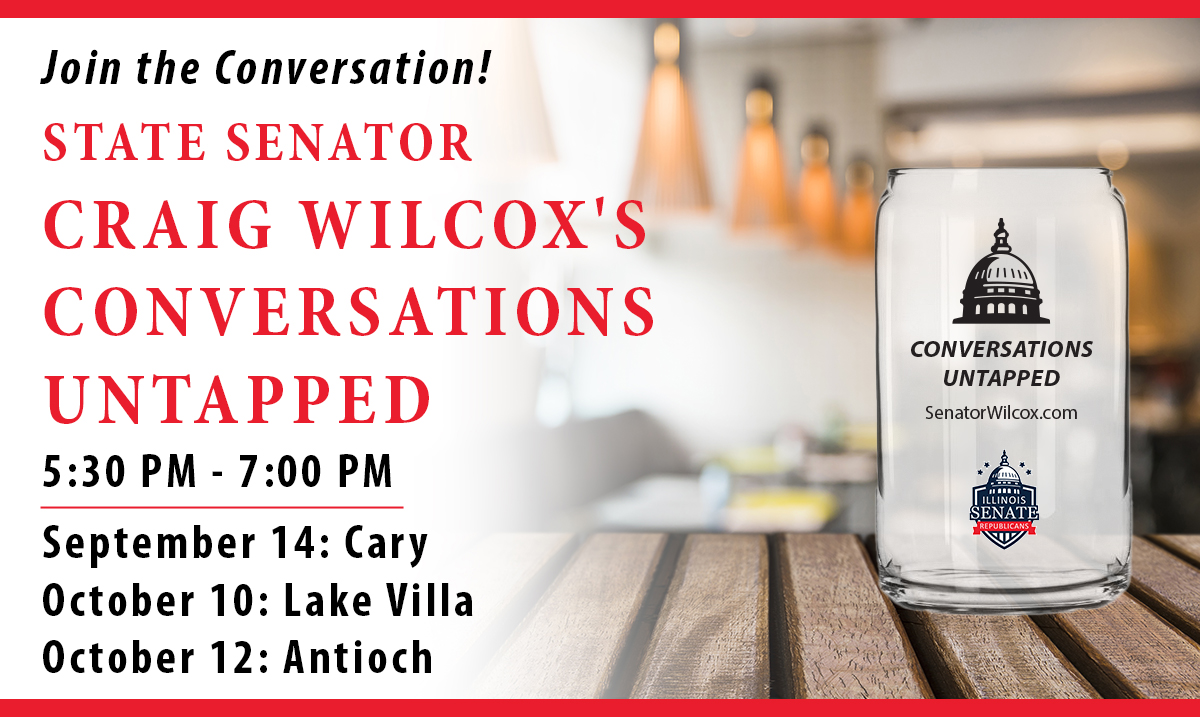 "Constituents seem to really enjoy these informal events," said Wilcox. "They provide people with an opportunity to come out and socialize with their Senator in a low-key setting. I look forward to the conversations at these gatherings because my constituents talk about the issues that are most important to them."
October Conversations Untapped events include:
Tuesday, October 10
5:30 PM – 7:00 PM
Timothy O'Toole's Pub
10 W Grand Ave, Lake Villa, IL 60046
Thursday, October 12
5:30 PM – 7:00 PM
Rivalry Alehouse
945 Main St, Antioch, IL 60002
"These events often bring out folks that would not ordinarily make a point of contacting their Senator, so I am glad to offer these casual gatherings," added Wilcox. "I'm looking forward to meeting some new people at the upcoming events in Lake Villa and Antioch."
For additional information about these events, please call the Wilcox legislative office at (815) 455-6330, or email Lori at lyates@sgop.ilga.gov.