New GDP data indicates that U.S. has entered a recession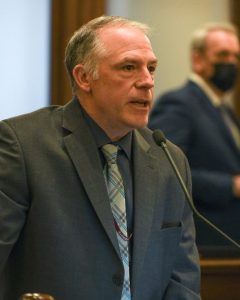 A key measure of economic output fell for the second straight quarter, indicating the United States is in a recession. Last week on Thursday, it was announced that Gross Domestic Product (GDP) fell 0.9 percent in the second quarter from April to June.
According to the traditional definition of a recession, which is two consecutive quarters of GDP contraction, this new data means that the U.S. has entered a recession. In anticipation of this bad economic news, President Joe Biden's administration has tried to redefine what a recession is, claiming that the U.S. has not yet hit a recession, according to the definition from the National Bureau of Economic Research (NBER).
The NBER's definition states a recession is a "significant decline in economic activity that is spread across the economy and that lasts more than a few months."
Regardless of how people define "recession", this news is not good and does not paint a rosy picture of the economy that is being hit with record high inflation and rising interest rates.
Meanwhile, in Illinois, the unemployment rate continues to fall behind all surrounding states. Illinois' economy added 18,800 jobs during the month of June, but its unemployment rate, which is now at 4.5 percent, is still the worst in comparison to neighboring states.
Indiana, Missouri, Iowa, and Wisconsin all had jobless rates below 3 percent while Kentucky is at 3.7 percent. In fact, Illinois' 4.5 percent rate is the fifth worst in the nation.
Summer events continue in the 32nd Senate District
As we head into August, my staff and I will continue to deliver a variety of constituent outreach events across the district. Upcoming events include:
Tuesday, August 23, Unclaimed Property Day: Representatives from the Illinois Treasurer's office will be at the Crystal Lake Library's Ames Meeting Room, 126 W Paddock St in Crystal Lake to help connect Illinoisans with more than $3.5 billion in unclaimed property and cash. One in four Illinoisans who search the state's database find items or money that is owed to them, so please take a few minutes to participate in this free event. I am partnering with Senators Dan McConchie and Don DeWitte for this event.
Saturday, August 27, Document Shredding & Food Collection Drive: I am partnering with State Representative Steve Reick for this joint event. Constituents are welcome to bring up to two banker box-sized containers of documents for shredding, and we are encouraging visitors to bring a few non-perishable items that will be donated to local food pantries. The event will be held in the parking lot of Rep. Reick's office, 1072 Lake Avenue, in Woodstock from 9:00 AM until noon. Please note that documents will NOT be shredded on site but will be collected and placed in sealed bins for destruction at AMS Store & Shred in Lake in the Hills. An official certificate of destruction will be provided to each vehicle when documents are collected. The event will conclude at noon, or when the document truck is at capacity.
Thursday, September 1 Morning Coffee Chat: Join me at Kim & Patty's Café, 731 Ridgeview Dr, McHenry, from 8:00-9:30 AM for a cup of coffee and casual conversation. We'll discuss any issue that is important to you, so come on out and say hello!
Thursday, September 8 Barks & Brews: This is a joint event with ShadowView Brewing and Helping Paws. Join us at ShadowView Brewing, 2400 Lake Shore Dr, Woodstock from 6:00-8:00 PM. I'll be available for individual and small group conversations about issues that are important to you, and Helping Paws will bring some pets that are available for adoption.
Friday, September 16, Senior Fair: Senator DeWitte and I are co-hosting a free Senior Fair at McHenry County College, 8900 U.S. Route 14, Crystal Lake, from 9:00 AM until 11:00 AM. A variety of local vendors will be on-site to discuss and provide information about several local programs that benefit seniors. There will be free refreshments and health screenings.
Monday, September 19 Online FAFSA Event: If you have a current or future college student, join me for this informational online session to learn about filling out the FAFSA and how students can maximize their opportunities for college assistance, grants, and scholarships. Additional details coming soon.
New legislative package proposed as electric bills rise for Illinois residents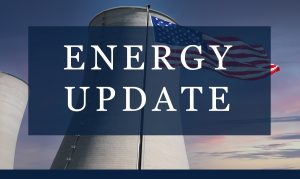 You may recall that in early June I wrote in a newsletter about skyrocketing energy rates and rolling brownouts/blackouts downstate for Ameren customers. In that piece, I explained that while current rebates are keeping our costs up here somewhat in check, without legislative involvement we could begin to see significant rate hikes as soon as this fall. You can re-read that newsletter item here.
The alarming rate hikes have taken hold downstate, and last week one of my colleagues, State Senator Terri Bryant (R-Murphysboro), filed a package of legislation that would address utility price spikes and rolling blackouts statewide by securing Illinois' energy-producing capabilities.
The legislative package is comprised of three pieces of legislation that will help ensure that Illinois' high energy production remains intact.
Senate Bill 4215 would repeal the forced 2045 closure date for coal and natural gas power plants that was implemented under Gov. JB Pritzker's Climate and Equitable Jobs Act (CEJA) of 2021. The bill would also allow companies to build new gas peaker plants without the fear of a forced closure.
Senate Bill 4216 would repurpose $10 million from the fees assessed to fund clean technology for retrofitting coal and natural gas plants with carbon capturing technology. It also includes the creation of a new Power Grid Task Force to study the effect of state laws, including CEJA, on energy prices as well as grid reliability. Additionally, the Task Force would study ways to improve the power supply mix within the state and deployment of new technologies.
Senate Bill 4217 would eliminate red tape at the Illinois Environmental Protection Agency (EPA) that has been preventing new power plants from coming online in a timely manner by expediting the state permitting process. An example of long permitting delays includes the Lincoln Land Energy Center in Pawnee, which started the permitting process with the Illinois EPA in 2017 in the hopes of finishing construction on the plant by 2022. The power plant is still waiting for the approval of its final construction permit, which it filed with the Illinois EPA more than seven months ago.
DCFS Director takes heat over Department's dysfunction
Following a scathing performance audit of the Illinois Department of Children and Family Services (DCFS), the Legislative Audit Commission (LAC) met last week to ask questions of its director, Marc Smith.
The audit found a list of upsetting findings including DCFS's negligence in ensuring that children in its care are receiving their well-child visits and check-ups. Of the cases tested, nearly 20 percent of children were missing at least one physical examination.
Additionally, the report found that DCFS lacked major control over the Home Safety Checklists and lacked required documentation for families involved in after-service care.
Despite these unsettling findings, Director Smith stated in the LAC hearing that his agency is "one of the best child welfare systems in the country." Since the start of this year, Smith has been held in contempt of court 12 times for failing to properly place youth in care. And since December, nine kids on the radar of Illinois DCFS have died. Still, Gov. Pritzker says he has complete confidence in Director Smith and has failed to remove him from the position.
The complete lack of accountability at DCFS has gone on for far too long, and our state's children deserve better. It is well past time that Governor Pritzker makes a leadership change at DCFS.