IDOT's Fiscal Year 2024-2029 Plan Released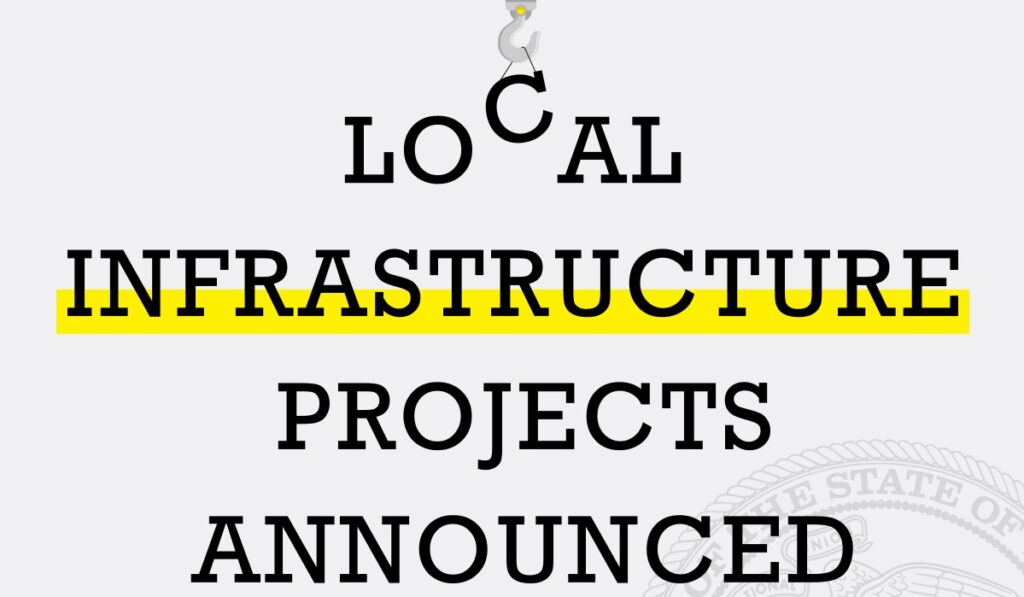 The Illinois Department of Transportation (IDOT) recently announced its newest Multi-Year Program (MYP). This plan will cover the next six years in transportation infrastructure repairs and updates, lasting through fiscal year 2029, and will invest a total of $41 billion over the course of that six-year period in a variety of projects. The projects are funded by a combination of federal, state, and local funds.
In this annual update to the MYP, roughly $27 billion is earmarked for roads and bridges, and $14 billion is reserved for public transit, rail, aviation, ports, waterways, and other projects. This program will also support upgrades for broadband access, state colleges, and universities.
Within the new six-year plan, $258,909,000 is allocated for projects located in the 32nd Senate District. A total of $246,355,000 is slated for state highway projects over the next six years, with $100,493,000 allocated for this current fiscal year. An additional $12,554,000 is earmarked for local highway projects, with $7,838,000 million slated for the current fiscal year.
Click here to view the breakdown of projects for the 32nd Senate District. 
Retail Roundtable Scheduled for TONIGHT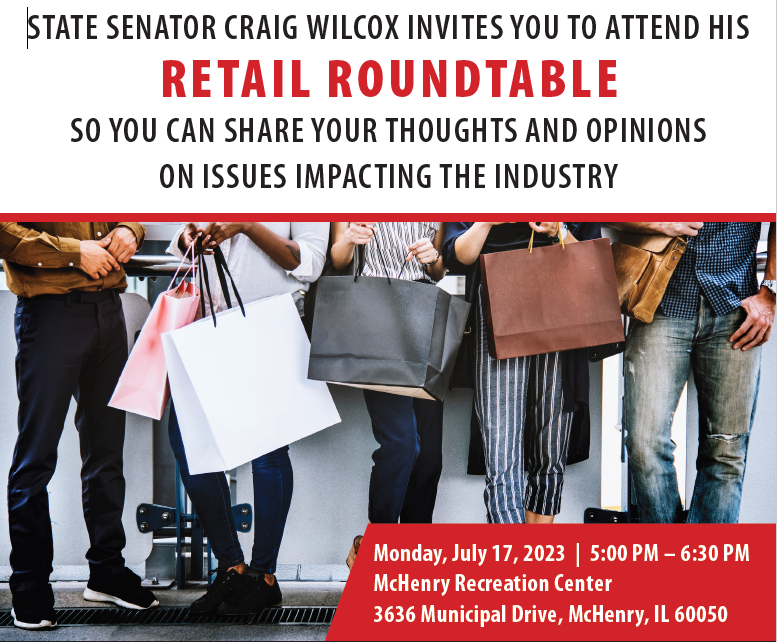 As a reminder, I have several upcoming outreach events in the 32nd District. Please mark your calendars for the following dates:
Summer Reading Program: Ongoing through August 2, click here for more information.


July 17, Retail Roundtable: 5:00 PM-6:30 PM, McHenry Recreation Center, 3636 Municipal Drive, McHenry (if you own a retail business in McHenry or Lake Counties and would like to attend, please contact Ryan at rschwartz@sgop.ilga.gov).


August 16, Unclaimed Property Day: 2:30 PM-4:30 PM, Fox Lake Public Library, 255 E. Grand Ave., Fox Lake


September 19, Virtual FAFSA Information Meeting: 6:00 PM-7:00 PM, online, details coming soon


October 17, Senior Fair: 10:00 AM-12:00 Noon, Grand Oaks Recreation Center, 1401 IL-176, Crystal Lake
Investigations Reveal Serious Issues at State Facilities for the Developmentally Disabled
Last September, Choate Mental Health and Development Center came under fire after a controversial report was released detailing complaints of abuse and neglect. In response, the state announced in March that it would respond by downsizing the facility and moving about half of the residents to the other six developmental centers run by the state in an attempt to reform the facility. Unfortunately, this week another report detailed not only continued issues of abuse and neglect at Choate, but information showing that these issues are rampant at other state-run facilities as well.
The ProPublica report shows that since 2012, Illinois State Police have opened 200 investigations into employee misconduct at the state's seven developmental centers, which are responsible for taking care of roughly 1,600 individuals. In all, 161 of the cases involve allegations of physical abuse and criminal battery, 25 pertain to accusations of sexual assault and custodial sexual misconduct, and 10 allege criminal neglect. Four of the investigations were related to the death of a resident.
In February of 2023, every Republican lawmaker in the Illinois Senate and House signed onto a letter calling for public hearings on the situation at Choate. Last week, Republican legislators issued another request for open hearings, this time to learn more about the continued issues at all of the state's facilities for the developmentally disabled.
I feel the administration has repeatedly failed to properly prioritize the state's developmentally disabled community, including failing to adequately fund services and address abuse and neglect. Unfortunately, this vulnerable population is continually being left behind.
Illinois Nonprofit Opens Applications for Student Loan Program
As the start of the school year approaches, Illinois is joining forces with ISL Education Lending to launch the Illinois Partnership Loan Program, a lower-priced undergraduate and graduate student loan program for Illinois residents studying at qualifying Illinois institutions. Specifically, this program is designed to supplement other sources of financial aid for colleges, so students should seek out and exhaust all sources prior to seeking a Partnership Loan.
Applications are currently open, and you can find more information online. In order to be considered, students must be a U.S. citizen or permanent resident currently residing in Illinois who is accepted, enrolled, or attending on a least a half-time basis a nonprofit, Title IV eligible, degree-granting, accredited Illinois college or university. Students can also apply with a cosigner and are eligible to borrow up to the cost of attendance minus other aid each year, as certified by the school. Interest rates are dependent on the applicant's credit score.