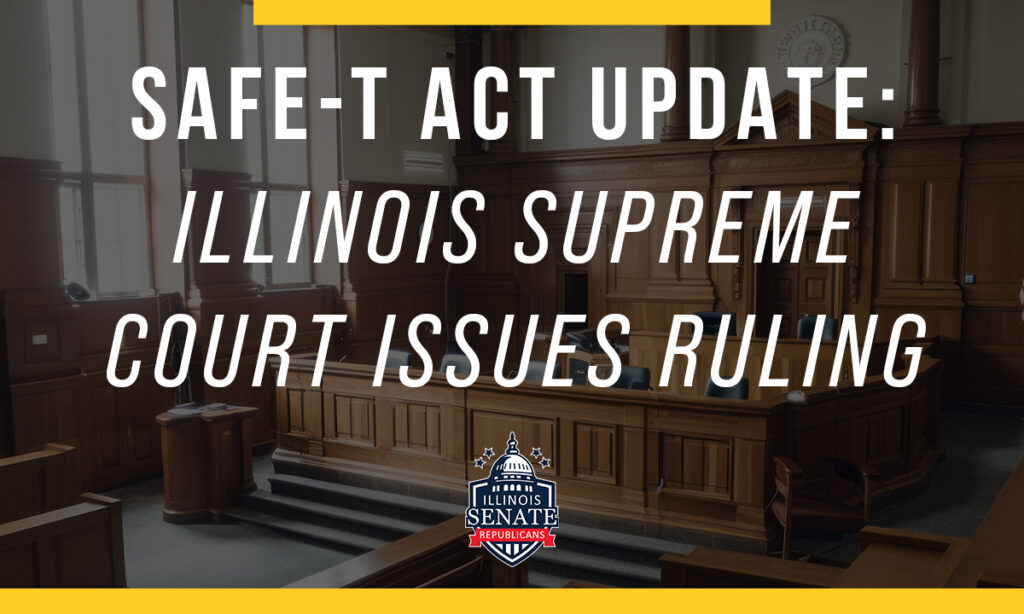 On Tuesday, the Illinois Supreme Court ruled the no-cash bail provision of the SAFE-T Act is Constitutional. In response to the ruling, State Senator Craig Wilcox (R-McHenry) issued the following statement:
"This is not the ruling I had hoped for in this case. The bottom line is that Illinoisans deserve to feel safe in their communities, and this decision makes our cities and towns less safe. The turnstile system of criminal justice that goes along with the elimination of cash bail will put dangerous offenders back on the streets within hours of their arrest. Judges must have the flexibility to set bail as they see fit given the circumstances of each individual case.
"In a state with alarming crime statistics, eliminating cash bail without giving judges full discretion is the last thing we should do. Until Illinois decides once and for all to get tough on crime and hold offenders accountable, this state will continue to have a serious crime problem."
Click here to read the ruling.